To send messages automatically using WhatsApp to your users/customers the only way is to use WhatsApp Business API. WPNotif has a deep integration with WhatsApp Business API using gateway(s)
To setup WhatApp Business API in WPNotif, first you need to have account with any of our supported gateways for WhatsApp and get the API details from them and fill them in WPNotif settings. Also Make sure WhatsApp Notifications are enabled in WPNotif settings
As Twilio being one of the integrated gateways for WhatsApp Business API you can create an account on https://www.twilio.com/whatsapp and get the API details from there.
Twilio API Credentials can be found under your Project > Project Settings > API Credentials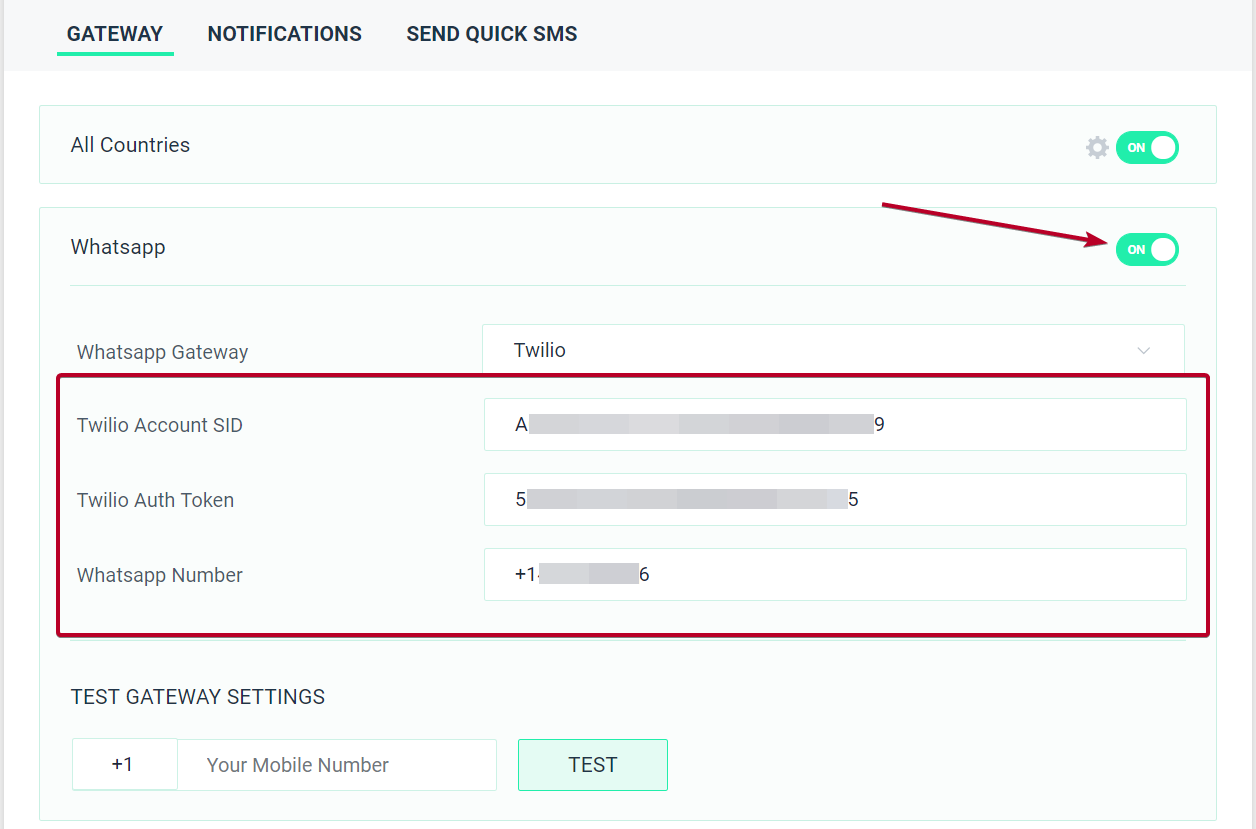 Once the settings are filled the setup will start working.
Send Free WhatsApp Messages
To send free messages to your users/customers using WhatsApp you can use WhatsApp Web gateway, please refer the below documentation on how to set it up.